MRK is Mirko Tattarini's multidisciplinary Design Studio based in Florence, Italy and active in various countries.
Whatever can be designed, we do:
PRODUCT DESIGN
PRODUCT DEVELOPMENT
INTERIOR DESIGN
COMMUNICATION DESIGN
STRATEGIC DESIGN
EVENT DESIGN
VISUAL
WEB
MOTION
…
Mirko's short bio:
Mirko was born and raised on the Amiata Mountain, a unique natural enclave in Southern Tuscany, Italy. Once a natural volcano, now a green protected area and homeland of visionary and anarchic personalities, the mountain preserves the charm of an ancestral world now keen on sustainable development. In the '80s experienced the thrills of professional alpine ski racing all over Europe and practiced athletics on the 100 and 200m sprint (10,60 personal best on 100m) before undertaking his design studies. He's now off-road motorbike racer in international rallies.
After graduating at ISIA Florence Mirko studied at Minneapolis College of Art and Design – USA and at the Hochschule der Bildenden Kunst in Saarbrucken, Germany.
He has taught courses at ISIA in Florence since 1998 and he's now professor of "Strategic Design" at the Master Degree in Design.
Mirko Tattarini travelled and worked over 50 countries, as Lagos CEO and as expert of International Development, such as Western Europe, Americas, Middle East, Nord Africa, the whole Balkan region, Arabic Peninsula, China and Japan.
His works have been broadcasted and published in several media worldwide and he frequently travels for lectures and symposiums throughout the world.
He's been repeatedly awarded at international level in product design, graphics, interiors and architecture.
DESIGN AFTER DESIGN
currently attempting to contribute renewing the enchantment of the world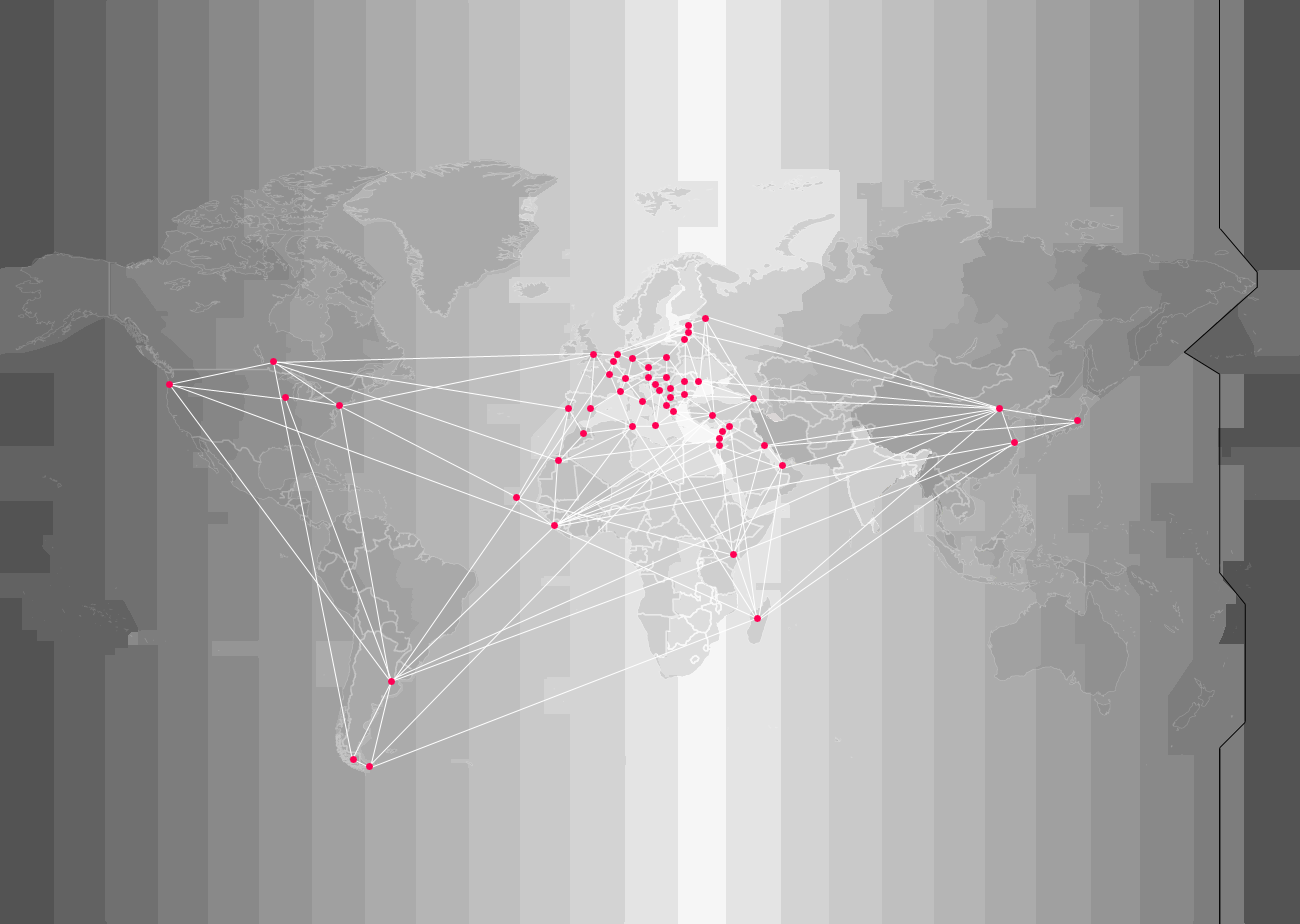 Albania, Argentina, Austria, Belgium, Bosnia Herzegovina, Bulgaria, Canada, Cabo Verde, China, Chile, Croatia, France, Germany, Japan, Georgia, Greece, Holland, Hungary, Israel, Kenya, Kosovo, Kuwait, Latvia, Lebanon, Lithuania, Macedonia, Madagascar, Malta, Morocco, Moldova Republic, Monaco, Poland, Portugal, Qatar, Czech Republic, Romania, Russia, San Marino, Serbia and Montenegro, Sierra Leone, Syria, Slovenia, Spain, Switzerland, Tunisia, Turkey, UAE, UK, USA, Vatican.
An inseparable, incompatible according to many of our sector, part of being MRK.
Once the alpine skiing, some tennis tournaments, sprint race on 100m dash, and now the rallies on motorbike. In between, running, mushroom search, trail, bicycle. But with ping pong I accept bets.
Stay tuned through @MRKK_X, www.mrkk.it